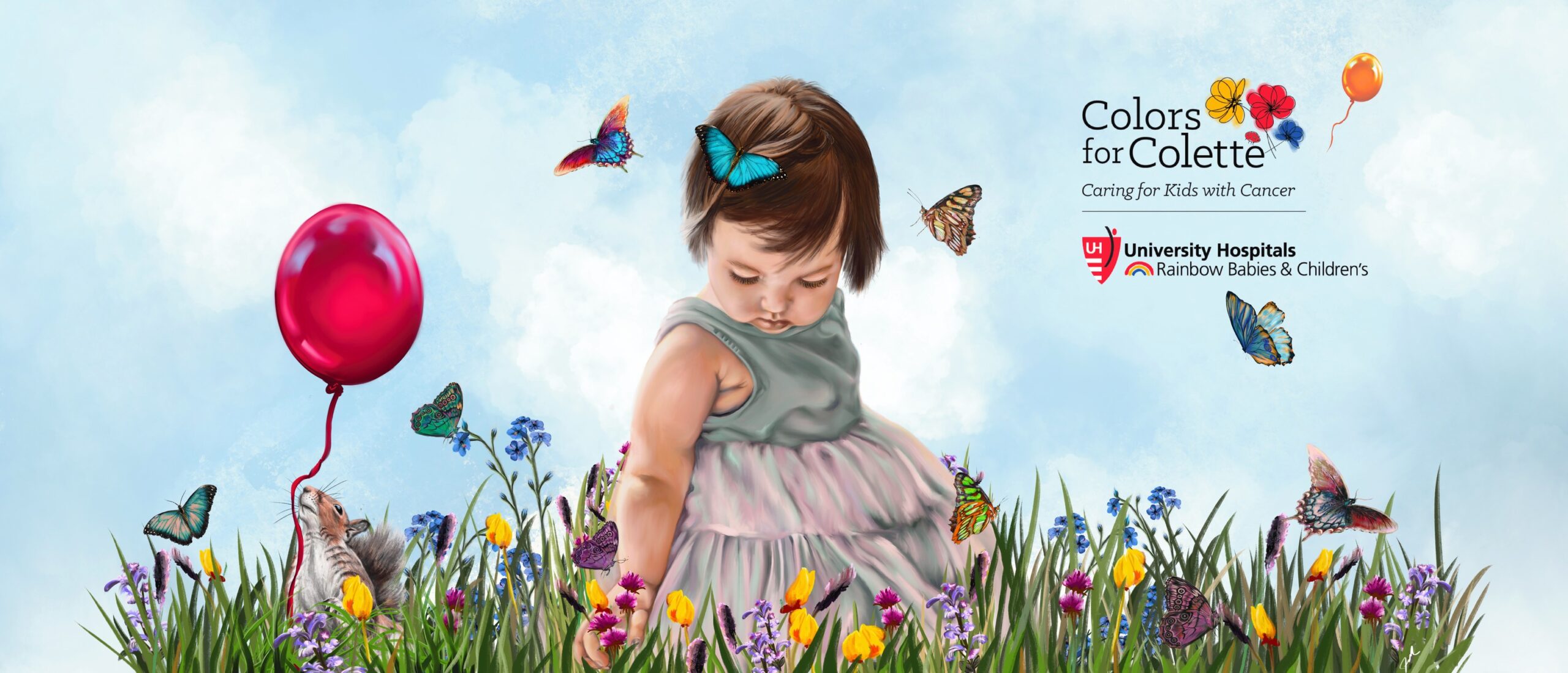 Hello! Thank you for checking out our Colors for Colette page. We hope to inspire you with a burst of color and hope!! Allow us to introduce ourselves as well as tell you about our mission.
Who |
We are the Piazza family… In 2017, our ten-week-old daughter Colette was diagnosed with a malignant brain tumor. This diagnoses led to a nearly two year battle for life involving surgeries, chemotherapy and radiation. During that time Colette spent a majority of her days at University Hospital's Rainbow Babies and Children's Hospital in downtown Cleveland. Thus, the hospital became our home; the medical team, our family. Though our daughter is no longer with us, we will never forget the fight or those who fought with us.
What |
Colette's legacy lives on… Every year on the weekend of Colette's birthday we host Colors for Colette, a carnival-style event in which families and artists from the community are invited to join us as we decorate the sidewalks surrounding Rainbow Hospital with chalk art. There is food, games, crafts, superheroes as well as an explosion of color! All funds raised during the event are donated to pediatric cancer research and the pediatric oncology and intensive care units at Rainbow Hospital.
Why |
Because life matters… families matter… children matter. Every day 47 children are diagnosed with cancer in the United States. For those children, hospitals will become home; medical teams will become family. With this in mind, our efforts through Colors for Colette can help bring needed comfort that becomes their smile.
How |
How can you help? Join our team and help create a smile for families and children facing the most difficult battles of their lives. Donate directly through our donate button. 100% of profits go to UH Rainbow Hospital's Pediatric Cancer Research Department and Oncology and Intensive Care Units.
Visit This Year's Event page for more information.